Jennifer Anniston in Friends, Mischa Barton in the OC, Tyra Banks in America's Next Top Model… all these women are as famous for their shiny locks as they are for their TV appearances. Whilst a hair and make-up artist on call may not be achievable for most people, there are regular habits that can be incorporated into every beauty regime to help improve hair health. Let's explore how to get healthy hair….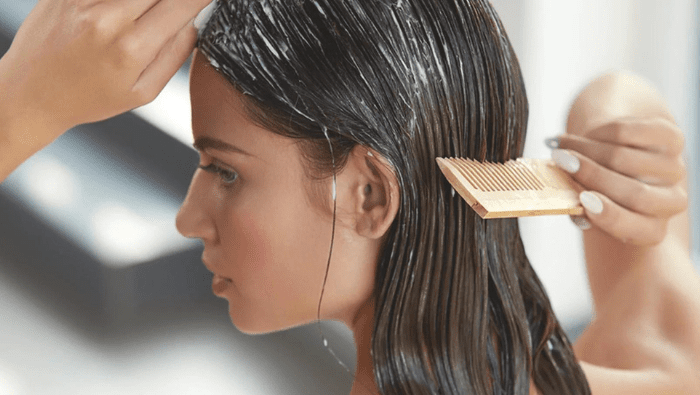 What is it that makes hair look healthy?
There are two main components to healthy hair: surface properties of hair, and integrity of hair ends. Surface properties includes shine and texture, with a shiny, smooth-textured hair generally considered healthy. Hair integrity refers to the presence of 'split ends' and broken hairs due to the loss of tensile strength – repeatedly styling hair into a ponytail or bun can eventually cause breakage if hair is weak. As well as regular use of tight bands, heat is another culprit for reducing hair integrity. However, it's not all doom and gloom when it comes to hair health. Even if you're a straightener addict, it is possible to improve hair health and encourage shine and growth within the natural hair cycle.
Vitamins for healthy hair
Omega-3:
Regular omega-3 intake has been linked to improved hair growth and thickness. However, since these essential fatty acids are mostly found in fish and seafood it can be difficult to find sources within a vegan diet. Some nuts and seeds such as flax or chia contain small amounts of omega-3 but to really pack a punch it may be worth investing in a good quality omega-3 supplement. The fatty acids found within omega-3's are integral for maintaining the much envied gloss and shine of healthy hair (aka the surface properties).
A combination of DHA and EPA packs the best nutritional punch. Why not try: